No doubt, WordPress is a great platform and powers 43% of the total web market. Also, there are tons of opportunities for everyone. First things first, we are not here with "Get Rich Quick" schemes. If you seek to make money overnight, you are in the wrong place. If you have heard that a WordPress website can easily give you a huge bank balance, cars, mansions, they are all scams.
Unlike the useless "Make Money Online" scam tips, we have made a significant effort to build this comprehensive guide on How to make money from a WordPress site. You don't have to be a Developer or a WordPress wiz to make money from it. But you need to put in an intense game of mind and determination. The competition is fierce, and one needs to stand out from the crowd!
Yes! Let's reveal 16 proven tips to make money from a WordPress site. So, without further ado, let's get started.
A. Why is WordPress a Great Platform to Make Money?
Making money using these tips is a slow but authentic process while requiring some investment at some point. Most of the recommendations require a unique, interactive, and user-friendly website. However, there are also some tips for providing services to WordPress sites to earn.
Like any other business, you need a business strategy at first. A proper business strategy can help you escalate your business via WordPress. Now, let's see why WordPress is a great platform to make money.
More than 43% of the entire internet is WordPress-based. This huge market is potential customers for your product or business.
There is a need for frequent updates and maintenance of WordPress websites. This creates a huge market that you can be part of.
WordPress has a huge community. So, your product or services have a greater chance of appreciation, leading to more revenue.
As millions of people visit WordPress websites daily. This gives rise to opportunities for advertisements and affiliate marketing.
There are millions of blogs published daily, creating a massive demand for content. Content creation is another lucrative revenue generation in the WordPress platform.
1. eCommerce
An eCommerce is the most popular form of making money from a WordPress website. Also, building your eCommerce website in WordPress is easier than ever. In addition, you can set up a WordPress eCommerce in no time without any coding knowledge. All you need is the correct theme and a handful of WordPress plugins.
WooCommerce is one of the most popular eCommerce plugins with many free features. For example, you can add products along with prices and descriptions. In addition, you can add a cart, wishlist, and payment gateways.
Many famous multi-million dollars worth eCommerce today had a humble beginning. These Quick WooCommerce Tips might help you to grow your online store.
2. WordPress Theme Development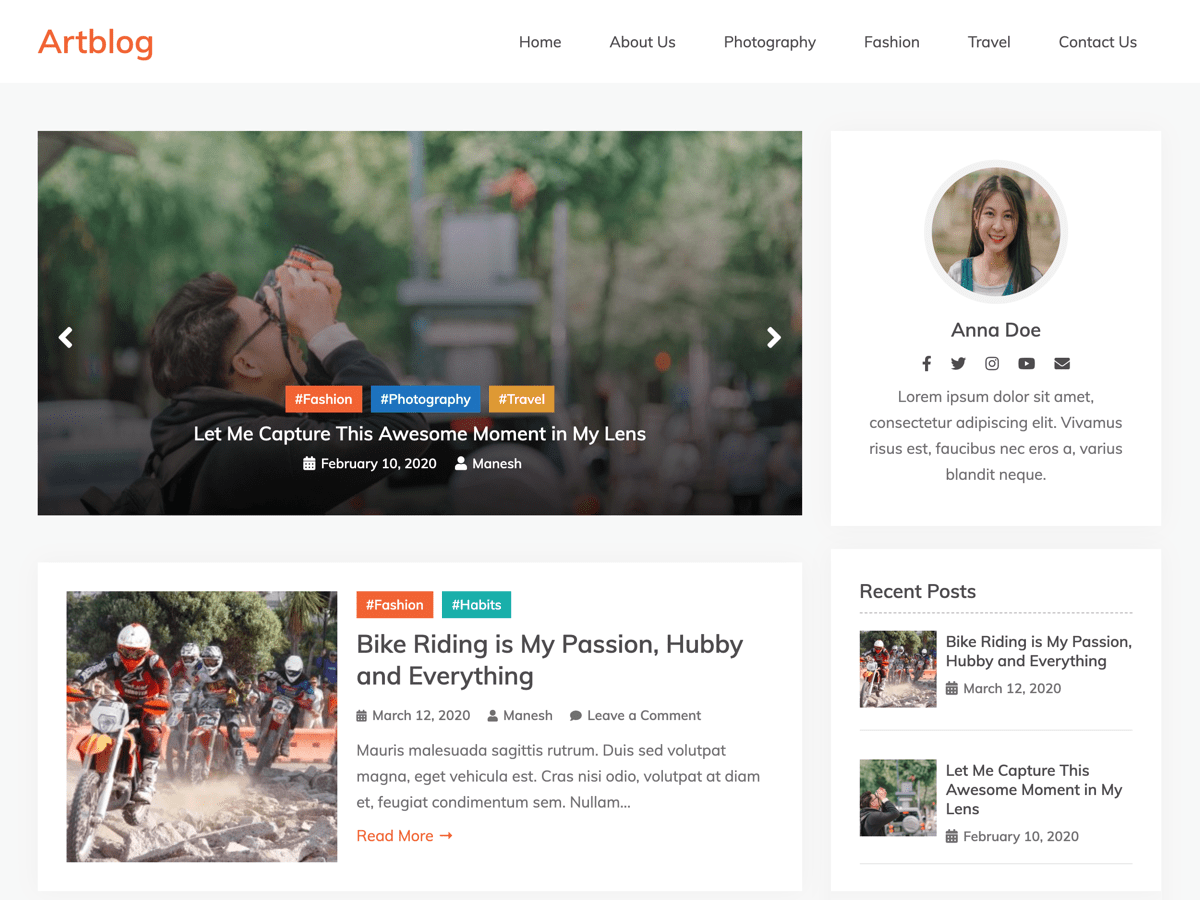 WordPress themes are another popular product for WordPress users. However, you will require web design and development skills for theme development. The theme development process can be tiring and tedious at first. Ultimately, the result can be a product that can generate revenue for years.
Also, there are several marketplaces where you can sell your WordPress themes. Popular marketplaces where you can sell themes are Themeforest, TemplateMonster, MOJO Marketplace, and more. Many popular WordPress themes have massive sales figures.
3. WordPress Plugin Development
WordPress plugins are crucial in expanding the functionality of a WordPress website. A WordPress website without any plugin limits the website's flexibility and scalability. Also, there are thousands of free and premium WordPress plugins that you can use. So plugins are called the power factory of WordPress.
In addition, you can develop plugins with specific features such as adding a Table of Contents, Google reCAPTCHA, WooCommerce Product Tabs, and more. Our website WP Concern is the best example of WordPress plugins development.
Furthermore, there are several marketplaces for WordPress plugins where you can sell them. CodeCanyon is one of the leading premium marketplaces for WordPress plugins. If you develop a plugin that satisfies users' needs, it'll for sure get attention.
4. WordPress Maintenance Services
Every WordPress website owner is not able to maintain their website. Also, sometimes they don't have enough time. In addition, many companies outsource these works to freelancers or agencies, which creates many opportunities for maintenance services.
There is a wide range of services like site optimization, traffic monitoring, site auditing, and more. You can quickly provide these services as a freelancer or join any WordPress maintenance service provider to earn money. Codeable is a dedicated WordPress platform where you can join or hire top talents for WordPress maintenance services.
5. Affiliate Marketing
If you have a good WordPress website that draws a lot of traffic, affiliate marketing is the way to go. You make money by referring products or services and earning a commission from every sale. For affiliate marketing, the first thing you need is valuable content. The contents can be in the form of blogs, videos, or even TikToks. The end goal is to attract visitors and convert them to customers.
The most important thing is to generate value for the visitors via your published content. We have our affiliate program where you can earn up to 40% commission by referring our WordPress plugins if you're interested.
6. Online Courses
Most people refer to the internet for learning new skills. You can create a course and sell it online via a WordPress website. The courses range from programming, cooking, gardening, and many more. Furthermore, you can also create courses related to WordPress like theme development, SEO optimization, and so on.
In addition, you can make your website an online course selling hub. Just moderate the courses and earn via commissions. Furthermore, with the help of a handful of themes and plugins, you can set up an online course selling website. Set up proper pricing and popular payment gateways on your website. You can find a collection of the best WordPress LMS plugins and start selling your online courses quickly.
7. Content Writing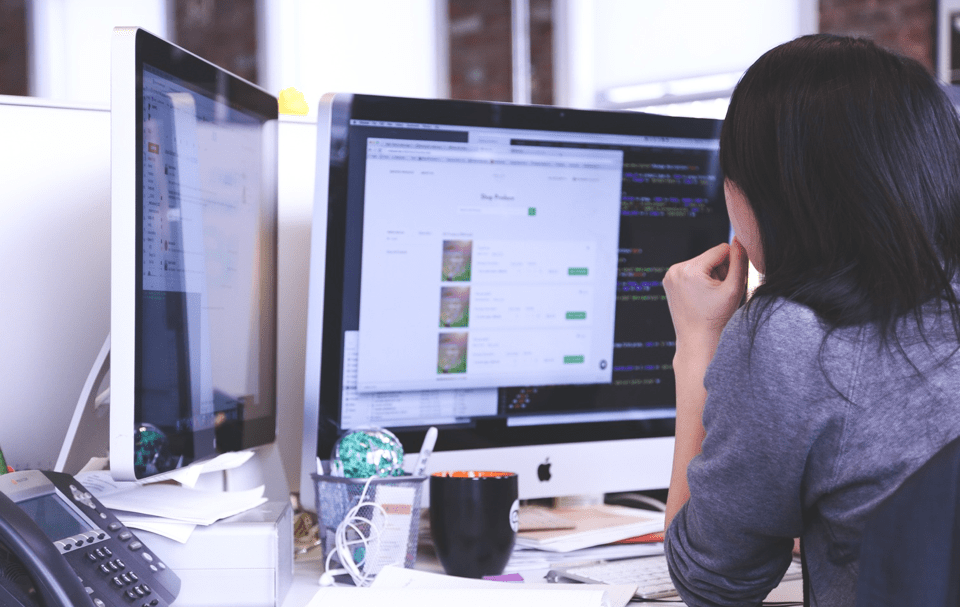 As per the data, about 70 million WordPress blogs are published monthly. They all need fresh and original content, and there are plenty of topics to write about. Further, you can write content based on a specific niche like WordPress themes, WordPress plugins, and more.
If you want to write for a WordPress website, there are plenty of remote job opportunities. In addition, companies with WordPress products have a specific blog section that helps connect with the customers. So, you can be part of a writing team and make money.
We recommend building an online portfolio by contributing to communities like WordPress.org. This builds up the credibility of your work and proves your involvement in the WordPress community.
8. Copywriting
Copywriting is another excellent way to earn money from a WordPress website. New WordPress websites always need new content for their landing pages. In short, copywriting is written material that tries to convince the reader to take a specific action. There are also other forms of copywriting such as Email marketing, sales copy, newsletter, and more.
Furthermore, copywriting has emerged as one of the highest-paying jobs recently. Also, there are tons of freelancing opportunities for copywriters.
9. Ebooks Store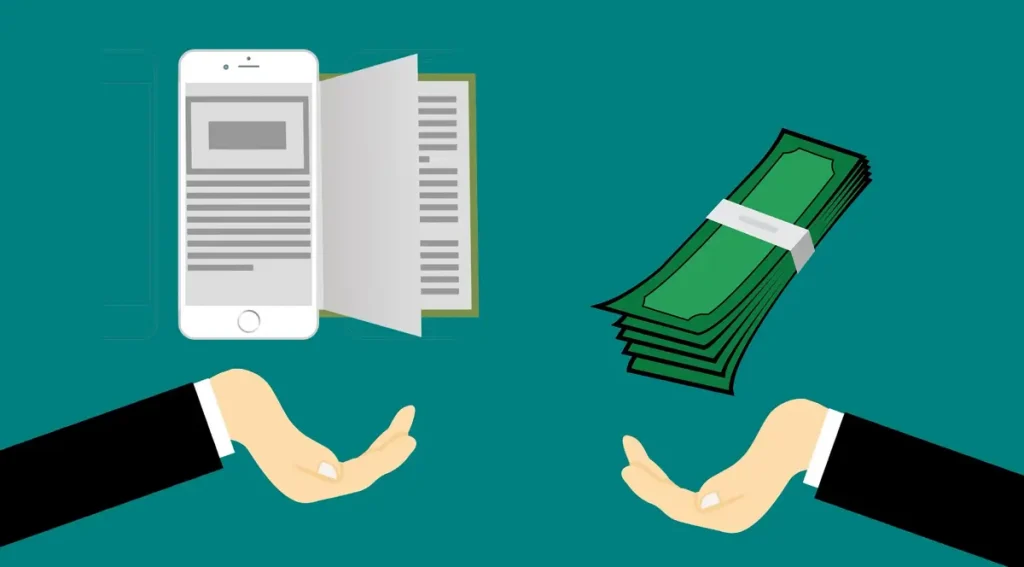 People read all the time and search for books that pique their interest. Unfortunately, physical books are not accessible everywhere, and shipping charges can sometimes surpass the price of a book. Also, ebooks are a great alternative medium for avid book readers.
You can publish and sell self-written books or sell popular books online. The best thing about the ebooks store is you can sell books of any category. You can claim all the profits from self-written books or earn a commission by selling other publishers' books.
10. Membership and Subscription Services
There is a massive demand for exclusive content on the internet right now. Websites such as Netflix sell membership subscriptions instead of individual products. Also, Software as a Service (SaaS) is another popular form of emerging business.
If you can produce exclusive content for the subscribers or provide premium services, there are many scopes. For example, these subscription models provide dating websites, matrimony services, book clubs, etc.
Moreover, to create a membership website in WordPress, choose the correct theme that syncs your model. Install all the necessary plugins that register users, setups profiles, payment gateways, etc. Host and publish your website and advertise it via free or paid marketing tools like social media, Google Ads, and so on.
11. Google AdSense
If you have a WordPress website with high traffic, Google AdSense is the first thing you need to do to make money. Google AdSense is an advertising model developed by Google. You can connect your site and monitor insights via Site Kit for WordPress by Google. It will connect your website with your AdSense account and insert an AdSense code.
After a successful connection, Google will push ads into your WordPress website. The ads will be based on your website visitors, so you don't have to worry about irrelevant ads. In addition, you'll earn based on the CPC (cost-per-click) of ads. However, the CPC may vary based on the visitor's location and several other factors.
12. Local Advertisements
Publishing local ads is another excellent source of income using a WordPress website. If you create content targeted to your local visitors, you can reach out to local businesses and submit well-written advertisement proposals. Also, it'll help to boost the local businesses and create long-term clients for your website.
Moreover, you can deal with multiple businesses and publish ads simultaneously. Popular websites sell different spots on the website. You can set up these spots for banners ads by using one of the many WordPress banner plugins.
13. Publish Guest Posts
Publishing guest posts can be a great source of income. To do so, you can start by publishing guest posts through your website. Your guest post is an attempt to provide value so that you may attract some of their audience for purchase.
Therefore, you'll get the simplest type of conversion, for instance, pay-per-view commercials and simple sponsored content.
14. Jobs/Freelance Portals
Freelancing is a popular trend to earn money online because you don't need to make any financial investment and upfront time. Creating a job or a freelancing portal will help you connect with people and become a middle man. You can make money by charging a commission on each successful transaction or setting up a membership model. Upwork is one of the most popular and the best example of a freelancing platform.
You can provide many features in your portal like secured contracts, proposals templates, resume templates, secure payment options, and more. All of these can be achieved using a handful of WordPress plugins on your website.
15. Review Writing
Review writing is another way of making money from a WordPress website. For example, product reviews will have a more significant impact on the buying process, as well as helps companies to make improvements to their products.
Review writing is a different method of monetizing than a review website with affiliate links, as you can find above. Instead, you'll get to try the WordPress products related to your niche for free. And you'll get paid for writing an honest review. Also, you can approach any company to ask for a paid review.
16. Accepting Donations
Last but not least, accepting donations is also a popular method to make money from a WordPress website. There are multiple ways to receive donations, like adding PayPal or Stripe donation buttons on your website. You can also use WordPress form plugins to create a contribution form on your WordPress website. This plugin offers advanced functionalities, including integration with email marketing. Alternatively, A website like Buy Me a Coffee can also help you collect donations.
However, donations are less effective than the methods mentioned above, as it depends on how generous your visitors are. So, it's better to offer them something valuable in exchange for donations.
B. Conclusion
So, these are the proven tips on making money from a WordPress website. At the same time, most of these ways work on any website. However, the most challenging part of putting any idea into action is to begin. So, if you start implementing and experimenting with ways to make money with a WordPress website, you're almost there to generate income.
All of these ideas can be realized with the help of a solid and well-structured website. No doubt, a website is an ideal place to begin your journey with WordPress. All you need to do is learn how to build, manage, and customize your website over time.
Furthermore, you can give valuable feedback in the comment section if you've already used any methods mentioned above. Also, check out our articles on 15 Quick WordPress Tips and Ideas for Beginners and 8 Quick WooCommerce Tips and Tricks to Make Your Store More Effective.
You can connect with our team via Facebook and Twitter. Also, subscribe to our Youtube channel for WordPress videos.