We are a team of highly experienced WordPress Themes and Plugins Developers, Theme Reviewers and Top-Notch Full-Stack Developers.
Our Founders
Nilambar Sharma
Nilambar is 10+ years experienced WordPress Developer. He is an active member of the WordPress theme review team and has completed 2800+ WordPress theme reviews. He has worked as Team Lead of the Theme Review Team in WordPress.org for one year.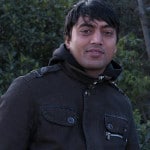 Manesh Timilsina
Manesh is an official Codeable Expert and Top-Rated Upwork Freelancer. He is serving clients as a Full Stack Developer, Web Security and Page Speed Optimization expert. Besides these, he is an Elementor Expert and a Mentor at Codementor.